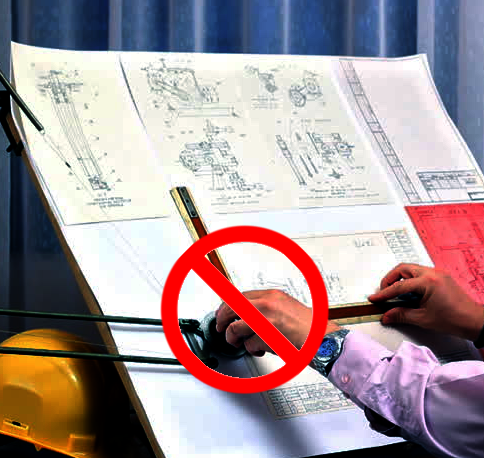 The main tool for mechanical design engineer is no longer the drawing board and the pencil but the 3D CAD software, it can be commercial such as Solidworks, Creo, Unigraphics, free/semi free* Sketchup, Fusion360, Onshape. Choosing between them might be a key for the project's budget and timetable.

*Semi-free – Can be downloaded and used, under various limitations.
#
Name
Type
1
Solidworks
Commercial
2
PTC Creo
3
Sketchup
Semi-free,
4
Fusion 360
5
OnShape
Semi free, WEB based
6
FreeCAD
Linux
Table 1 – 3D CAD software
I'll start by stating the obvious, we all have habits. A CAD tools is a habit, there are good and bad things about each, I think that it is good to know that there are different options instead of sticking to the known one. Most of the designers have a favorite tool – may it be from the University, or the first one that they used by themselves, and switching from one to another tool may take some time when the design process will be quite slow compared to the old known one.
Commercial 3D CAD
Commercial CAD such as Solidworks / PTC Creo Etc. are good and stable software, with lots of features, the professional mechanical designer will probably use a copy of these suite, it has lots of features such as: Weldments design, tubing, sheet metal, electrical routing, animation and kinematics analysis, There are many variations that the software may be used – "levels" of license (and price accordingly).
Both has a free offer for students and learners (free download):
Semi free 3D CAD software
There are good CAD software that are semi-free, it means that you can use it with no issue if you're a student or a small firm / free lancer but they ask you to pay if you want to use it in more official manner. (which remindes the "Freemium" business model in software) these software suites are backed by big and reliable software companies (Autodesk / Google), there's an interesting  new approach to this field with the new cloud based CAD software – OnShape (the veterans from Solidworks re-invent themselves), the good thing about cloud CAD is that you don need a strong computer to work. In addition, unless you design heavy and complicated design, the features offered by these suites are quite enough for your needs.
Links:
Free 3D CAD
There are also solutions for complete free and open source solutions, such as FreeCad 

that can be downloaded from here. I can't refer to this software since I didn't use it. But I assume it is basic since there's no company that supports it. But – its free – Linux computer and FreeCAD, and you have a CAD station !
Summary
Few 3D CAD solutions were reviewed in this article, I hope that anyone can find the right solution for him, There are many more solutions in the market, (Inventor, SpaceClaim, Unigraphics…), all generaly match into the 3 categories, Keep designing !!!